"Unblinded is a once-in-a-lifetime story, a journey through darkness and light, love and loss, awakening and discovery. Its pages take us, at once, on a remarkable true adventure and into the heart and mind of a most extraordinary individual. A beautifully written and inspiring tale, and a reminder to us all about what really matters."

-ROBERT KURSON, New York Times bestselling author of Crashing Through, Shadow Divers, and Pirate Hunters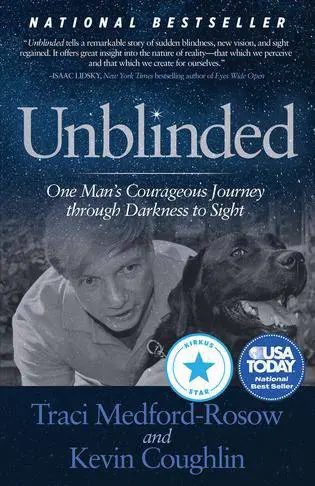 "Unblinded tells a remarkable story of sudden blindness, new vision, and sight regained. It offers great insight into the nature of reality–that which we perceive and that which we create for ourselves."
-ISAAC LIDSKY, New York Times bestselling author of Eyes Wide Open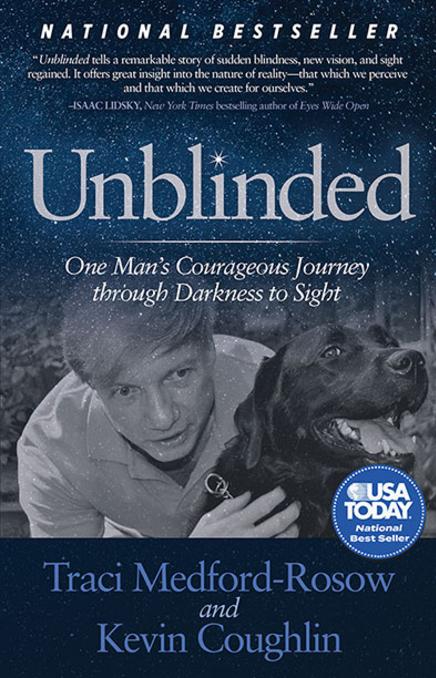 Unblinded is the true story of New Yorker Kevin Coughlin, who became blind at age thirty-six due to a rare genetic disorder known as Leber's Hereditary Optic Neuropathy. Twenty years later, without medical intervention, Kevin's sight miraculously started to return. He is the only known person in the world who has experienced a spontaneous, non-medically assisted, regeneration of the optic nerve. Unblinded follows Kevin's descent into darkness, and his unexplained reemergence to sight.
"Unblinded: One Man's Courageous Journey through Darkness to Sight" by Amazon #1 Bestselling author, Traci Medford-Rosow, with Kevin Coughlin. Already the recipient of a Reader's Favorite Five Star Award and a Gold Winner at the New England Book Festival, Unblinded is now a National Bestseller. Available at Amazon.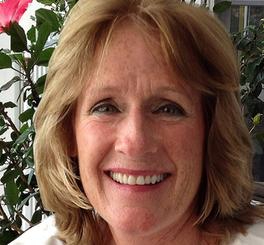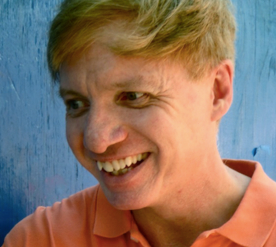 Kevin Coughlin has appeared on numerous radio and TV shows. He inspired a CNN story chronicling his experience living as a blind person in New York City which was instrumental in establishing its first blind advocacy program. His story, Blind Injustice, was featured on the CBS evening news. He lives in New York City with his beloved dog, Elias. Meet Kevin
"I'd like to schedule an appointment for you with a neuro-geneticist to do a DNA test."
"Dr. Myles, is my sight going to come back or not?" Kevin asked bluntly.
"Kevin, I know this is hard. We have to wait until we get the test results back. And a DNA test takes time. It could be June before we get the final results."
"June—that's four months from now!" exclaimed Kevin. "Isn't there anything I can do that will help me now?" The doctor's pause increased Kevin's mounting fear.
"The only thing some people believe might slow down the progression of sight loss is extreme amounts of vitamins—L-carnitine, coenzyme Q10 and a B-complex."
"I'll buy them right away," Kevin said, "but that's just slowing down the loss, right? Isn't there anything I can do to help restore my lost vision?" There was another moment of silence that seemed to drag on for hours.
"Let's wait until we get the test results back," Dr. Myles repeated.
Kevin's heart sank. He tried to console himself with the fact that he did have some of his left peripheral vision. "Well, worst case scenario, I can still see a bit from my left side. I'll get to keep that, right?"
In the ensuing silence, Kevin heard the answer.
MORE PRAISE FOR UNBLINDED
Unblinded: One Man's Courageous Journey through Darkness to Sight is the true story of Kevin Coughlin, a resident New Yorker who became blind at age thirty-six due to a rare genetic disorder known as Leber's Hereditary Optic Neuropathy. Twenty years later, without medical intervention, Kevin's sight miraculously started to return. Unblinded follows Kevin's descent into darkness, and his unexplained reemergence to sight. An inherently fascinating read from beginning to end, Unblinded is an extraordinary story of an extraordinary man." –Midwest Book Review
"Unblinded provides honest, profound insight into the emotional trauma that occurs when vision is lost and the path forward in life cannot be seen."
–LISSA POINCENOT, National Leber's Hereditary Optic Neuropathy Advocate
"Miracles can happen from the inside out. In Unblinded, Traci Medford-Rosow leads us through the wondrous story of one man's experience of overcoming blindness. Unblinded takes the reader on a fascinating, behind-the-scenes tour of what went on during those years of darkness and how Kevin Coughlin, after battling alcoholism, loneliness, prejudice, and perhaps most of all himself, emerges as a man of wisdom and sight."
–ANN CAMPANELLA, Award-winning and bestselling author of Motherhood: Lost and Found
"Unblinded: A tale about overcoming personal tragedy risks sentimentality. Unblinded offers instead a sightless perspective on reality that could engage a physicist."
-PROF. NEIL J. SULLIVAN, Author: The Prometheus Bomb and The Dodgers Move West
"In Unblinded, you will see how what we say and the way we think does become our reality. What an eye opener reading Unblinded was for me. The struggles with alcoholism, life, and being blind caused Kevin to make a mental as well as physical paradigm shift into willing his life back to wellness. Kevin begins to realize that as he muddles through this battle, he is a living, walking miracle."
–Readers' Favorite, VERNITA NAYLOR, Five Star Review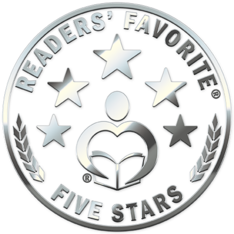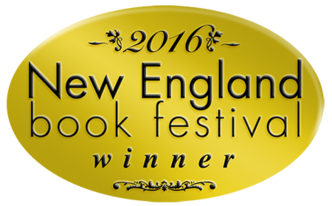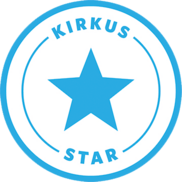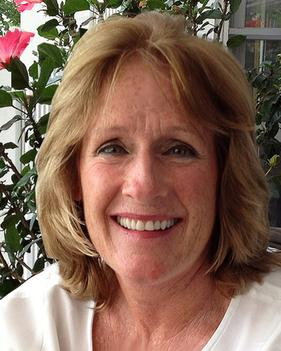 Traci Medford-Rosow is an Amazon #1 Bestselling author. Her National Bestseller, Unblinded, with Kevin Coughlin, is also the recipient of a Reader's Favorite Five Star Award and a Gold Winner at the New England Book Festival. Read more
An incredible memoir that is an inherently fascinating read, "Inflection Point" provides a rare insider's look at an aspect of the pharmaceutical industry that is seldom revealed to the public. Exceptionally well written, organized and presented, "Inflection Point" deserves as wide a readership as possible as the issues of public health and the role played by 'big pharmacy' is under increasing controversy and political scrutiny. Simply stated, "Inflection Point" needs to be a part of every community and academic library collection for the benefit of non-specialist general readers and academia alike. —Midwest Book Review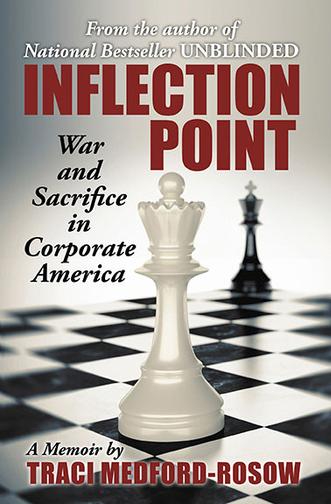 Inflection Point is a business story, a pharmaceutical story, a sociological story, and a personal, emotional story. (Traci Medford-Rosow) keeps the story moving at a quick pace with a good writing style that keeps the reader interested…(a) sobering read into a world few know much about.
—San Francisco Book Review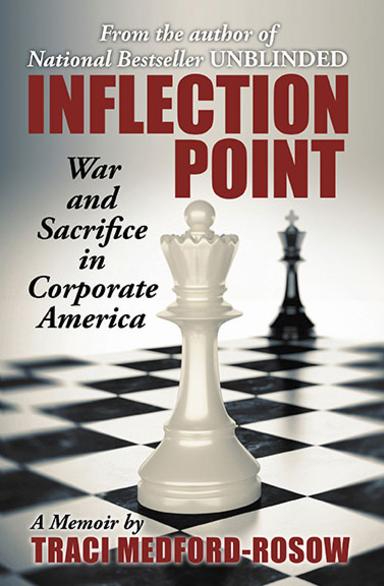 Replete with intrigue, Inflection Point is the true story of the author and her legal team at Pfizer who found themselves at the epicenter of the decade long, world-wide, multi-billion battle for control over the world's most prescribed pharmaceutical product, Lipitor®. The author charts the course of the team's courageous effort to protect the company's most prized asset, and the unforeseen personal consequences suffered as a result. In New York, London, Paris, Copenhagen, and Ottawa, from the White House to Wall Street, in boardrooms and courtrooms, in the media and behind closed doors, critical disputes are won and lost in a struggle for survival. Inflection Point is a fast-paced, high-stakes legal thriller and memoir. But it is also a cautionary tale posing a question as fundamental as it is critical: Have the efforts to bring affordable medicines to consumers helped to cripple the very industry that invents life-saving drugs in the first place?
Excerpt from Inflection Point
Like many ill-fated journeys, mine began with a late train. An icy wind blowing down the frozen train tracks whipped fresh snow around my face. I looked into my cup for the tiniest bit of warmth, but the coffee was already cold. Leaning past my fellow commuters and out over the edge of the station platform farther than was sensible, I looked impatiently for the arrival of the 7:04. The parallel rails merged into a vanishing point as the track disappeared into a vague, misty haze.
Nothing.
It was my first day back to the office after the holiday period, and I knew a lot of work would have accumulated on my desk during my short absence. I was anxious to get the day started.
As I continued to peer down the train track, I felt an uneasy sense of danger and foreboding that I brushed away along with the snowflakes on my eyelashes. One of my fellow commuters became alarmed. "You're too close to the edge of the platform," she advised.
I took a few steps back, an uncharacteristic show of caution on my part. And a tacit acknowledgement that she was right.
But bitter cold and late trains were going to be the least of the day's challenges.
Before I returned home that evening, my team and I would be responsible for managing the biggest patent infringement case that the world's largest pharmaceutical company ever had to face. It would be a battle that would test every moral conviction I had, every truth I held self-evident, and every ounce of courage I possessed. It was a war that, in the end, would compromise my health, my mental stability, and my thirty-year career at Pfizer.
When Inflection Point wins The Beverly Hills Book Award, the news makes the Times Square billboard.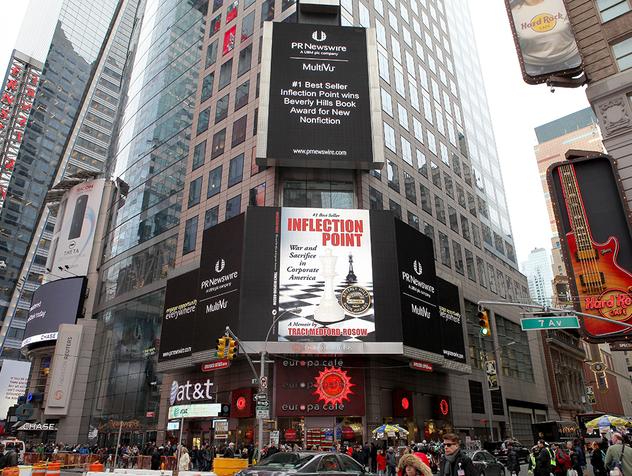 MORE PRAISE FOR INFLECTION POINT
A true story that reads like a suspense thriller, Inflection Point by Traci Medford-Rosow provides not only an insider's look into the massive pharmaceutical industry, but an emotionally charged story of personal conflicts, defeats and victories. Medford-Rosow spent ten years of her life in an epic battle to protect the patent rights of a corporate giant, Pfizer; a battle that opened old wounds and challenged her beliefs of right from wrong.
The underlying stories, the sub-plots in Inflection Point are intricately woven into the primary back-room and court battles that keep the reader involved and turning the pages. There is insight into the enormous power of the pharmaceutical industry, its predominance over global politics and the lives of millions of people. Here, too, is the story of a woman's life. Medford-Rosow lets it all out in her first book. You'll read about her trials, tribulations, victories and defeats on her path to becoming a Vice President and Chief Intellectual Property Counsel at Pfizer, and the intrigues of legal battles that guarantee a mind-boggling experience.
As an opponent to the overbearing dominance of 'Big Pharma' on the lives of people, this story confirmed my personal beliefs about this industry. What surprised me, in a good way, was the personal story of Medford-Rosow. How she maintained her professionalism and dedication to her employer while battling her personal demons was a great story in and of itself. I highly recommend Inflection Point for readers of legal machinations and courtroom battles, and for those who love stories of personal sacrifice and ultimate victory over their demons. — Lex Allen for Readers' Favorite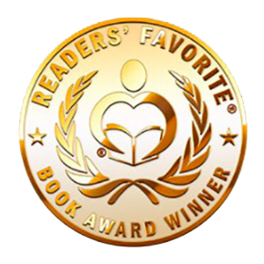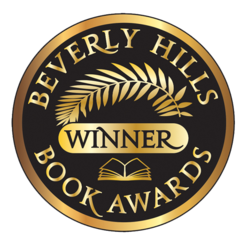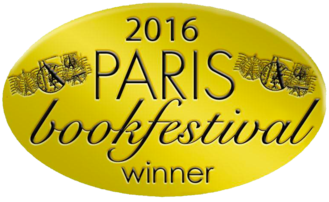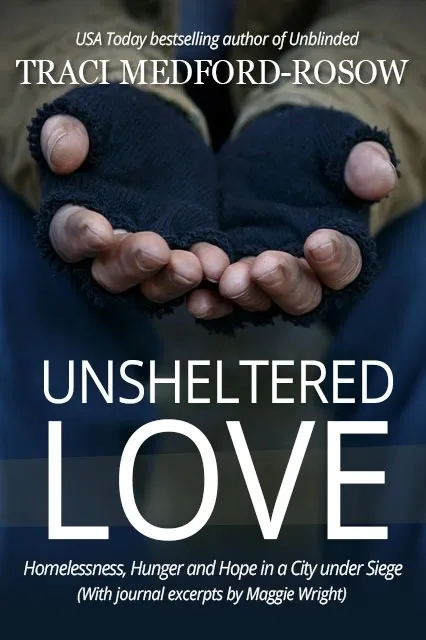 When the Coronavirus hit New York City, it hit it hard.
National best-selling author Traci Medford-Rosow and her husband had just returned from vacation to their apartment in Manhattan.
Once in, they couldn't get out. They were in lockdown.
Nonetheless, they were in need of essentials and supplies. Heading out, they discovered almost every store was closed. Their once bustling neighborhood was a ghost town. The only people out on the streets were the ones who had always been there.
The homeless.
Traci didn't sleep that night. Or the night after.
The wailing of sirens taking people to the hospital echoed from dusk to dawn. But it wasn't just that that kept her awake. It was their faces.
Pounding the pavements throughout the early morning hours before going to her law office, she started handing out sandwiches to the homeless.
To young and old. Black, Hispanic and white.
After a few weeks, she got to know their names. And where they slept. She learned their stories. She listened to their hopes and dreams. She became their friend.
All this and more is documented in her new book, Unsheltered Love.